"So these pills will help me get abs? Awesome!" — Stupid version of me, circa 2006.
Ugh. I have made so many mistakes when it comes to trying to get into shape.
Now I'm here writing about how the world is your gym and unconventional strategies for living. I want you to have a better life than me. I want you to avoid these mistakes. I want you to save money. I want you to be safe and healthy.
Please have a laugh at my expense. Learn from me. See what I did wrong and don't let it happen to you.
What are the biggest mistakes that I've made while trying to get in shape that you need to avoid at all costs?
(Please don't mind the low quality photos in this article. The pictures were taken off a phone camera in 2013.)
Buying tons of useless supplements that promised me the world.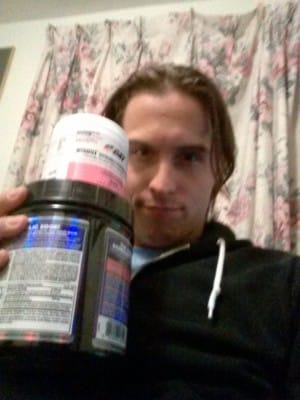 "I will get ripped in 30 days? No way? Sign me up."
"I can build 10lbs of muscle in a month? Yes!"
You get the point? Stupid me.
I covered the best supplements to take in our guide to living forever. Supplements aren't all a scam. There are many that work and are super-helpful (vitamin D, fish oil, and others).
The act of buying supplements isn't a huge issue. The issue is spending a fortune on useless supplements that trick you into thinking that you're on the right track. We also slack on our diets/training because we think that we can rely on supplements to do the work. Wrong!
Get your diet and training down first. Then worry about supplements!
Oh, and get lots of damn sleep! This ties into the next point…
Drinking energy drinks.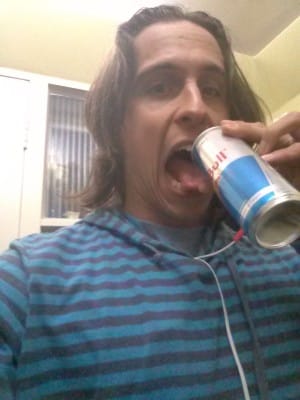 These are useless! Do NOT under any circumstances drink this crap.
Seriously, if you don't drop that RedBull I will smack it out of your hands and risk whatever happens next.
They are full of sugar, the crash is horrible, and there's no benefit to them. Black coffee is the way to go. There are also many other ways to be fuelled up 24/7.
[Side note: I drank that Red Bull for the sake of this article. What a waste! I felt like crap after.]
Using tools that hurt me.
You can actually get hurt working out — it's not for everyone.
This is why I recommend starting off with pushups, squats, pullups and the basics. You need to build a base.
This is why I love kettlebells and why I suggest you go on YouTube to watch the videos to ensure that you know what you're doing.
Avoid random machines that you don't understand. I hurt myself something fierce using the stupid ab roller.
Drinking too much booze.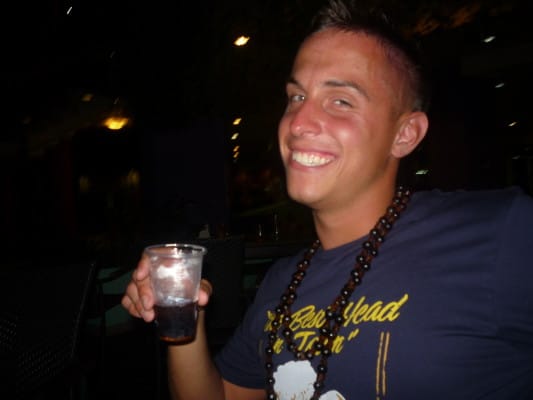 There's nothing good about getting wasted often!
I mean, it's a ton of fun, and sure you meet lots of people. The problem is that it does NOT help your fitness goals in any way, shape, or form.
What's wrong with drinking too often?
The calories from booze.
The junk you eat when wasted.
It messes up your sleep since you're up until 6am gallivanting.
You're tired the next day.
Your workouts suck.
So as much fun as getting wasted is, you need to put it on hold when you want to see gains. I usually will take a month off from drinking during intense training periods. I might also have one epic cheat day per week.
For example, I took three months off from drinking this fall because I wanted to get myself into top shape when I started wrestling.
If you want results, you have to get into the habit of drinking less, going out sober, or getting your priorities in order. Don't expect to get ripped while getting drunk a few times per week,  unless you have amazing genetics.
[You need to check out our guide to getting wasted!]
Going from routine to routine.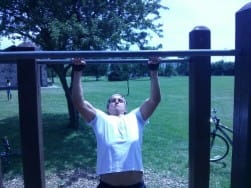 I suck at pullups because I never focused on getting better at them! I would just give up.
You won't see any results if you can't wait it out.
Getting fat or staying skinny took you years to accomplish. Do you expect to get in shape over night?
Stop jumping between routines. Find one and stick to it. After a month or two or longer, try switching it up.
Convincing myself that the food is good.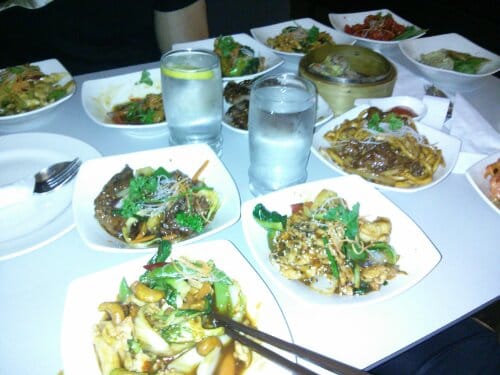 Listening to BroScientists or whatever you want to call them, isn't the best idea. I would recommend seeking out reputable advice from someone who has been there and done it.
Sadly, I believed in the idea of bulks. So I would eat like a slob for a month or two and expect to get big. What happened? Nothing good! I just got fat. I got myself fat a few times. It was embarrassing.
You know this guy that trains 6 times per week, yet he has a bulbous gut. What gives? That was me!
You want to avoid these mistakes? Grab instant access to my favorite tools and tricks on getting in shape by signing up in the sidebar. Don't waste another second.
Remember that you will make mistakes. That's okay. This is a warning to you. If you make these exact same mistakes, you're just flat out ignorant.