Are you fed up with feeling down? Don't you wish that you could be that fun person instead of always feeling so stressed out?
It's time for you to have some fun. It's time to bust out of that rut that's holding you back from your potential.
I've seen too many good people become miserable and insufferable. I don't want this to happen to you. I want to help you add play back to your life so that you're not always stressed and anxious. We're going to look at how you can play more to help you get through these challenging times…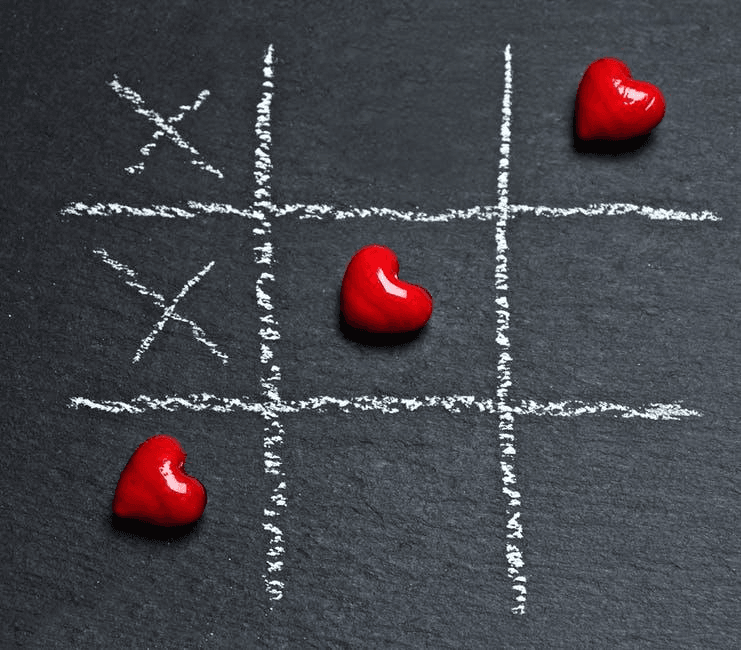 "Play is the highest form of research." – Albert Einstein
Do you remember how much fun it was to be a kid on the playground or to be out playing with your friends?
My mom would only call me over to eat or when the street lights were going out. She knew she couldn't separate us from our sports (usually soccer, sometimes bike riding).
Now everyone knows exactly where to find you. You're behind your computer screen, on your phone posting pictures on Instagram, watching Netflix, or playing video games. You're not playing like you used to when you were a kid. Real life has gotten in the way.
You're stressed out. We're all stressed out and anxious.
You need to get wasted to release some stress. You're never happy. You're always complaining about something. You often wake up feeling miserable. The worst part is that you see other people having fun on social media and you want to join in on it.
How can you add adventure back to your life and always be in play-mode so that you don't feel anxious all of the time?
Join a team so that you can be competitive again.
You need to join a team right now!
I couldn't really join an "official" team because I either do pro wrestling or do BJJ. So I'm technically in a few teams, where we train as a team, but compete as individuals. You get the point.
You need to join any team you can right now. Just a simple beer league for softball or a ping pong team that meets once a week.
Why should you join a team?
This will force you to meet new people, stay active, socialize, have an excuse to get out of the house, and give you something to look forward to.
Pick up a new skill/sport/hobby.
The reason that we're always on social media or looking for new shows to watch is boredom. This boredom often leads to anxiety and stress. We have nothing to do. No goals. Nothing to look forward to. Nothing that excites us. So we end up binge-watching shows and complaining about a lack of direction in our lives.
It happens to the best of us. It even happened to me earlier this year. I remember being totally bored when I should've been doing something.
Why? We have nothing to look forward to. We need goals and challenges that will push us.
I highly recommend joining a new sport or starting a new skill from scratch.
Just like that. Learn from the very start. Have fun with it. You're going to suck at first. Yes, it will be humbling. The good news is that you can't be the new guy forever.
Here are some more ideas for skills/hobbies that you can pick up:
Dance lessons.
Learning how to play the guitar.
Sports team.
Rock climbing.
Hiking.
Cooking.
Those are just some rough ideas. The goal is to work on that new skill.
Throw in random exercises whenever possible!
You don't need an expensive gym membership. You don't need anything right now to add play to your life.
Here's an idea: Spend your free time throwing around a frisbee in the park with a friend.
Seriously. My friends and I got so much joy out of tossing a frisbee around one summer. We rented a place that had a park in the backyard. We would have frisbee time every single day. We would sometimes get silly and throw pullups in. Why not?
Those are some of my best memories.
Throw in any exercises that you can whenever you can.
A few other options include:
Go for a bike ride this evening.
Go walk for a walk even if it's cold.
Go tobogganing.
Do some pushups while watching Netflix.
Have a race with your buddies when you're walking somewhere.
Do some pullups in the park.
Your turn to think of play ideas.
Take any opportunity you can to play again.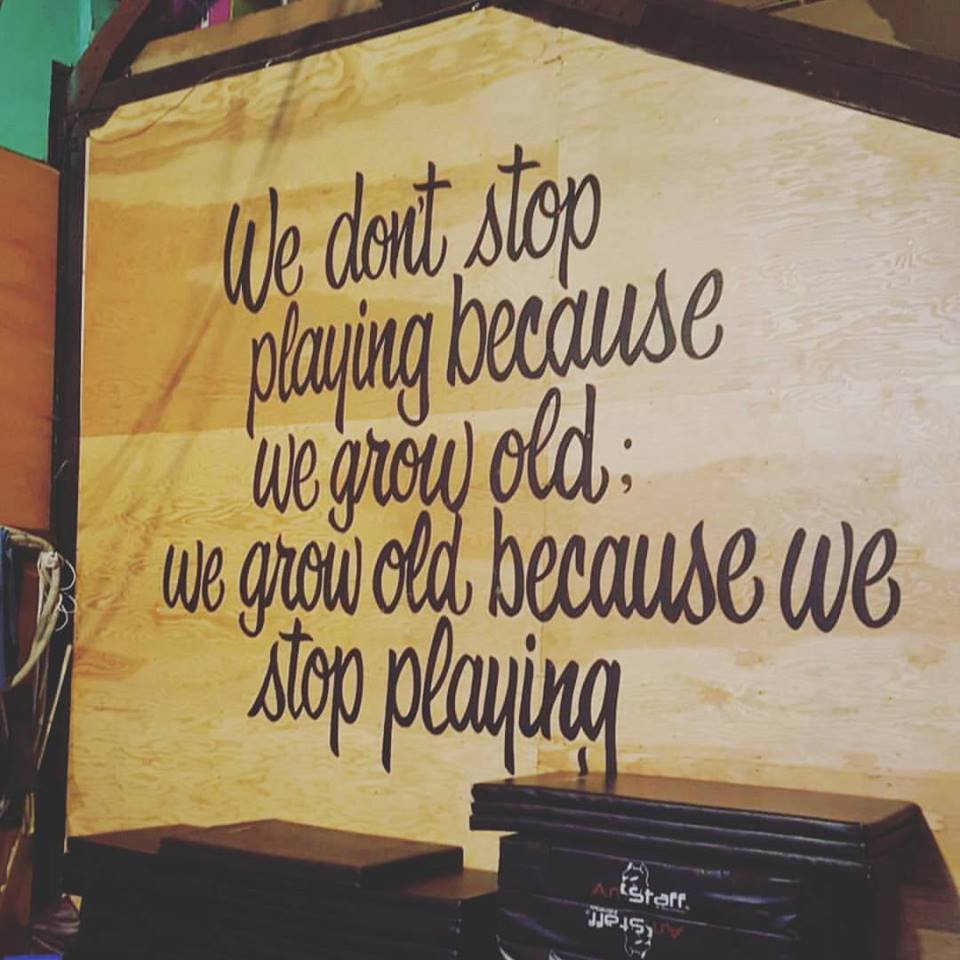 I was invited to a birthday party at an obstacle course. In the past, I would've thought about this and made excuses. This time I just said yes and went.
I paid $20 and failed to do the run with everyone watching. We all had a good laugh and then my friends on social media loved the video. Everything was fun about this evening. It only cost me $20. That's like two drinks at a bar in Toronto.
There are so many obstacle courses out there and trails to hike. You can never run out of play ideas. We even did archery tag for my birthday one year where we all got to shoot each other.
Take random chances on shit that scares you.
I want to see you take random chances on stuff that you suck at.
Hopefully, you can laugh at your failures because I can. I remember lounging by the pool the day after my karaoke fun on a trip when an older lady came over after a few drinks to inform me of how awful my signing was. Thanks!
Life is useless without adventure. Finally hitting that submission or scoring a goal for your team will give you a bigger rush than chugging another beer to impress your drunk buddies.
How are you going to add play to your life?